What we offer
At Conservation Sash Windows, we specialise in exactly what our name says. We're experts in replacing double-glazed sash windows in listed buildings or houses in conservation areas, where preservation and aesthetics matter even more than elsewhere.

You don't have to live in a conservation area, though, to benefit from our expertise, or even have a sash window. We offer a range of services for all kinds of doors and windows, and we'll apply the same values and the same attention to detail whether your home was built in the 16th century or in the 21st.
Our Values
Conservation Sash Windows is dedicated to using the best of up-to-date technology to preserve the best of traditional aesthetics in buildings.Our expert craftsmanship, from more than 50 years of combined experience in the building and construction industry, meets the exacting regulations for preserving the windows in listed buildings and those in conservation areas. At the same time, we use the best double-glazing and other draught-excluding techniques to make sure you can enjoy the heritage of the past without its inconveniences.
Aesthetics aren't restricted to ancient buildings, though. If you want to give a more modern house the elegance that comes with traditional sash windows, we'll apply the same traditional values of craftsmanship as we would in a conservation area. No customer of Conservation Sash Windows has to settle for second-best.
Our Services
We're specialists in replacing double-glazed sash windows and we can replace sash windows using your existing box frames, preserving the architecture of the building. Our windows are unique, with 33mm double-glazed sashes in thickness and a box width of 125mm, complying with part L building regulation.Matching your existing window profiles, we can replicate your windows with slender-fit double-glazing units to upgrade your home with the latest energy-saving glass. At the same time, we maintain the aesthetics, style and character of your windows.
We work in conservation areas and on listed buildings, meeting the exacting requirements the regulations insist on.
• We offer the latest techniques in draught-proofing for any type of window or door.
• We do a full renovation and restoration service, ensuring your home once more has the appearance that was originally intended.
We'll reinstate sash windows that have been replaced by a different style. We also offer a range of standard building services, carried out to our usual expert standards, including repair and glazing service, replacement of timber sills, resin repairs, painting and plastering, and internal or external doors, standard or made to order.
Please see our new Shutter Range.
Our Guarantee
We offer a free, no-obligation survey and quotation service. All our timber windows are made from Hardwood Sapele FSC, fully factory painted, and fully draught proofed as standard. Renovation work to existing windows always includes our draught-proofing system.
What our clients say
The new window is a tremendous success, thanks to Tom's excellent craftsmanship. He was also very easy to get on with. Please pass this on. Incidentally, Lesley (Angel) my neighbour is coming round later today to look. She may well contact you for a quote – I think she is looking at more than one window.

Look forward to receiving the restrictors, the quote for the door, to include the wood name(s), and working with CSW again.
Charles
Windows and blinds look fantastic and so grateful for your superb workmanship on all fronts – you are a real artist and a superb professional.

Take care and thank you so very much for restoring my faith in excellence!
C Owens
Wooden Sash Window

I am absolutely delighted with the work of Gary and the team and I definitely recommend them. The work was completed on time, on budget and to an exceptionally high standard. They specialize in double glazing period windows in listed buildings and conservation areas and use high spec materials that both satisfy even the most stringent conservation area planning regulations and provide massively improved thermal efficiency. Yet surprisingly, their prices compare favourably with other firms.
Andrew, SE4
Window fitter / Conservatory installer

Gary and his team did a brilliant job restoring and replacing my old window with double glazed sashes. Right from the start Gary was quick to reply to my emails, easy to deal with and came straight over to look at the job. Richard and Tom carried out the work and completed the job without running over. The workmanship is excellent, the result is better than I could have expected. I will definitely be using Gary again. Thanks again!
Ben, N16
Carpenter / Joiner

Had two wooden sash windows replaced, and everything was of the highest quality from the initial advice to the timely and precise execution of the job. Couldn't have been better, and I give Gary and team my highest recommendations. Excellent.
Kristian, E5
Window fitter / Conservatory installer

Gary and his team did an amazing job. The service was so quick and the workmanship was excellent. Gary was really knowledgable and listened to our needs and requirements and gave us a great price. We needed the work done quick as our baby was due and Gary managed to accommodate us which we appreciated. Had so many lovely comments from neighbours. Will be using them again soon!
Lauren, CM17
Gary Baker and his company/collaborators/partners are just the best people you could ever choose for installing and replacing your windows. They are simply exceptional. In only 4 days they replaced my bay window and bedroom window, replacing the rotten wood and installing a brand new hardwood window. The draught-excluder technology is fantastic, the double glazed and sound-proof glass are incredible. My flat won't be the same as before. Guys thank you!
Giancarlo, N5
Who we are?
We are The Conservation Sash Window Company, we take pride in constructing, implementing and perfecting our service in a conservation friendly manner.
Full replacement and renovation of existing windows
Draught proofing system
Full repair and glazing/glass service
Replacement of timber sills
Resin repairs
Painting and plastering
Internal and external doors either standard or made to order plus kitchens and bathrooms
We offer a full service from start to finish
About us
We're called The Conservation Sash Window Company for a good reason – we believe passionately in conservation.

Gary Baker founded the company with the aim of making the environment we live in a more beautiful place. We strive not only to enhance our surroundings by maintaining the best of older architecture, but also to help safeguard the world by operating as a green provider.

The Conservation Sash Window Company specialises in replacing double-glazed sashes and windows. We work especially in conservation areas or on listed buildings, where we use our immense experience in building and construction to meet the stringent regulations involved in replicating existing window profiles.

But you don't need to live in a listed building or a conservation area to benefit from our services. If you want to preserve the original look of an older house, we can replace your sashes and windows, adding double-glazing if you don't already have it, as well as renovating and draught-proofing existing windows.

Before founding the company, Gary was involved with timber, building materials and construction from the start of his working life, and has more than 29 years' experience working with windows and doors.

Gary's team has more than 50 years of combined experience in the building and construction industry, and this gives us the ability to create windows and joinery products to the highest specifications and get the job done quickly, efficiently and beautifully. And our passion for what we're doing ensures that we never give less than a hundred percent.
Latest news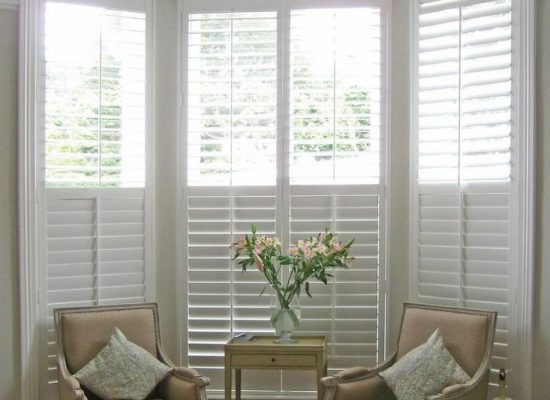 A window shutter is a solid and stable window covering usually consisting of a frame of vertical stiles and horizontal rails (top, centre and bottom). Set within this frame can be louvers (both operable or fixed, horizontal or vertical), solid panels, fabric, glass and most any other item that can be mounted within a frame. […]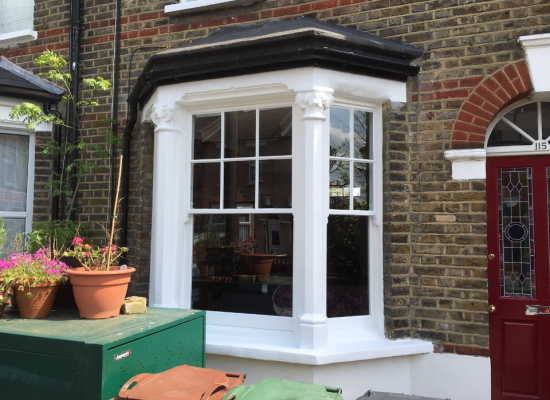 A sash window or hung sash window is made of one or more movable panels, or "sashes", that form a frame to hold panes of glass, which are often separated from other panes (or "lights") by glazing bars, also known as muntins in the US (moulded strips of wood). Although any window with this style […]
Our friendly and reliable team travel throughout London and The Southeast in a project we like to call 'the environmental excursion' seeing our work as a way to beautify the world. While we are passionate about buildings of every type, no one likes to see deterioration in houses or public places, so we operate a […]
See all our news